---
World War II - Lost and forgotten: German 'wolf children' in Lithuania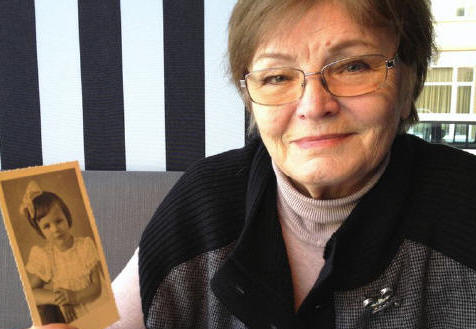 The Second World War ended in May 1945 - but not for the German "Wolfskinder," or "wolf children." On their own, they made their way from East Prussia to Lithuania, a decision they'll never forget. -
When Alfreda Pipiraite turned 18, she believed she'd made it. "But no, they said to me, 'You German pig! You Hitlerist! Fascist!' And so on," she told DW. "It was particularly painful whenever a member of my family called me that." - Read Article ...
---
---
The European Atrocity You Never Heard About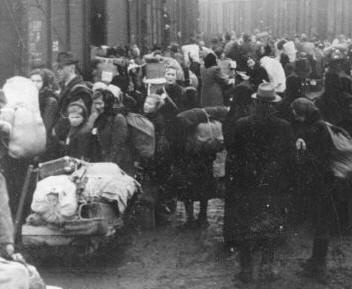 The screams that rang throughout the darkened cattle car crammed with deportees, as it jolted across the icy Polish countryside five nights before Christmas, were Dr. Loch's only means of locating his patient. The doctor, formerly chief medical officer of a large urban hospital, now found himself clambering over piles of baggage, fellow passengers, and buckets used as toilets, only to find his path blocked by an old woman who ignored his request to move aside. On closer examination, he discovered that she had frozen to death. - Read Article ... - Video ...
---
The Forgotten Genocide - The Story of the Ethnic Germans
Memories of a painful secret held for over fifty years are now finally being brought to light. THE FORGOTTEN GENOCIDE: The Expulsion after WWII, is an in-depth, feature length documentary that examines the sufferings put upon Ethnic Germans living behind the Iron Curtain. Through interviews with survivors, the memory of this sad period in human history is preserved, and hopefully provides peace to the almost 15 million souls lost. These pages are optimized for 1024x768 / 1280x1024, 24-bit color depth and MS Internet Explorer 8.x or higher.
Netscape 7.x or other browsers use with restrictions. - Optimal representation in full-screen mode.
Sound card for audio is required.

www.Ostdeutsches-Forum.net/en